The Y. For a better us.™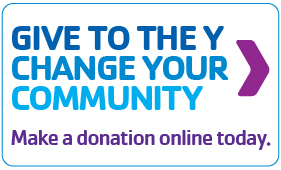 All contributions are fully tax deductible. All contributions to the Fond du Lac Family YMCA stay local to the Fond du Lac Family YMCA.
---
The Y is a positive force in this community. Together, we take on the challenges that shape Fond du Lac's future. From tackling the achievement gap to teaching healthy habits for a lifetime or giving people the chance to strengthen our community through volunteering, everything the Y does is in service of building a better us. Every day, our community faces new challenges that create a greater need for the work we do. YMCA donors, volunteers, members, and partners like you make the difference. Your gift can help Fond du Lac, and everyone in it, shine.
The Y is a cause dedicated to youth development, healthy living and
social responsibility.
Our CAUSE is strengthening community.
---
For a better you. For a better community.
$25 helps one child gain confidence and learn water safety skills through a session of swim lessons.
$50 helps two kids learn new skills, sportsmanship and values through a youth sports program.
$100 helps one youth learn leadership skills and build self- confidence in Model Government at the State Capitol through participation in the YMCA Youth in Government program.
$250 helps support a cancer survivor in a 12-week LIVESTRONG at the YMCA program where they find strength and improve their quality of life.
$500 helps a family in need be able to access the Y for a year, building lasting memories by spending quality time together.
GIVE FOR A BETTER US.™