Gymnastics Meetbe found on our Team Gymnastics
December 7 & 8, 2019
ROTATION SCHEDULES ARE NOW AVAILABLE - CLICK TO PRINT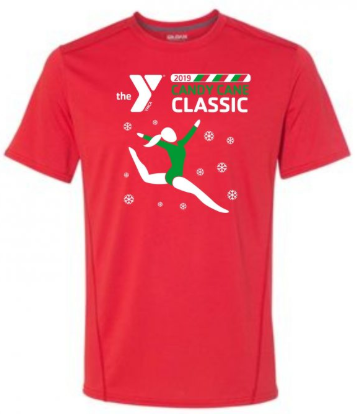 CANDY CANE CLASSIC SHIRT & SWEATSHIRT PRE-ORDER IS NOW CLOSED.
A limited quantity of t-shirts and sweatshirts will be available for purchase at the meet.
LOCATION
FOND DU LAC FAMILY YMCA, 90 W Second Street, Fond du Lac, WI 54935
PARKING MAP - Parking Availability Map
LEVELS
Levels 1-10, Excel Bronze, Silver & Gold, Platinum & Diamond
ROSTERS
Completed Candy Cane Classic Roster Forms are required to enter gymnastics team.
ENTRY
Entry is now closed.
AWARDS
Ribbons, medals, and trophies will be presented following state guidelines.
EQUIPMENT
Equipment is rented from AAI and will meet all regulations and required specifications. Tumble strip is used for levels 1-3, bronze and silver.
ADMISSION
$2.00 per adult | $1.00 per student
CONTACT
Amanda Bodden, Gymnastics & Sports Director, abodden@fdlymca.org, 920.921.3330 x 312.