Gymnasts who are ready to take their skills to the next level can get involved in competitive gymnastics.
The YMCA Gymnastics Team follows the USAG Women's Development Program, and Xcel Program.
Interested gymnasts should contact Michaela Buechler, Gymnastics Coordinator & Head Coach at 920.921.3330 x356 for more
information.
---
Fondy Flyers schedule
---
Gymnastics Team Handbook
---
USAG Rules and Policies
Refer to the USA Gymnastics website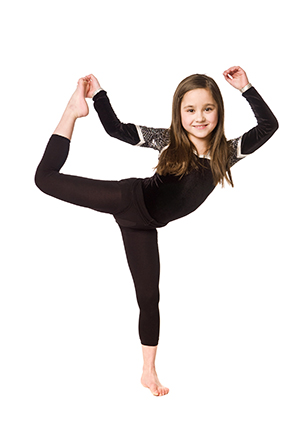 ---
Y Membership
All team gymnasts must be Y members to participate on the Fondy Flyers team. Y membership information.
---
Fees per season
Level 2 - $385 Annual | $45/month
Level 3 - $685 Annual | $80/month
Level 4 - $770 Annual | $90/month
Level 5 - $855 Annual | $100/month
XCEL Silver - $685 Annual | $80/month
XCEL Gold - $855 Annual | $100/month
XCEL Platinum - $855 Annual | $100/month
---
Uniforms
All team level gymnasts must be in matching uniforms. Gymnasts must purchase a team competition leotard and warm-up as required. Leotards are also required to wear during all practices.
---
CANDY CANE CLASSIC HOME MEET
The Candy Cane Classic Home Meet is scheduled for December 9th and December 10th, 2023 at the Fond du Lac County Fairgrounds Expo Center, 520 Fond du Lac Ave., Fond du Lac, WI 54935
---
Private Gymnastics Lessons
Private lessons are available for team members.
Lessons consist of one-on-one coaching and individual practice, focusing on specific skills that you want to work on.
Lessons are 60 minute sessions.
1 lesson - $30.00
5 lessons - $120.00
10 lessons - $240.00
15 lessons - $360.00
To schedule private lessons, first purchase sessions at the Y Welcome Center desk or online.
After sessions are purchased, contact Michaela Buechler to schedule sessions with an instructor.
---
Contact Information
Amanda Bodden | Director of Youth Programs | 920.921.3330 x312
Michaela Buechler | Gymnastics Coordinator & Head Coach | 920.921.3330 x356
Lydia Thompson | Gymnastics Specialist | 920.921.3330 x356
The Fond du Lac Family YMCA Gymnastics and Program Center is located at 520 N. Main St., Fond du Lac, WI 54935