Walleye Weekend
Lakeside Park, Fond du Lac
Sunday, June 12th
10:30 am - 3:30 pm
Join the Fond du Lac Family YMCA, the Fondy Junior Football League (JFL) and Fond du Lac Football in the first ever Fondy Football Challenge at Walleye Weekend. Part of Walleye Weekend Family Day, this event is designed to promote the sport of football in our community.
FREE! Open to kids entering grades 1st-8th in the Fall.
Meet players from the Fond du Lac High School Football Team!
---
REGISTRATION
Open May 9th to June 8th. Registration is by grade level.
Limited space is available in each challenge time.
---
CHALLENGE TIMES
1st & 2nd grade: 11am – 12pm; Awards to follow
3rd & 4th grade: 12pm – 1pm; Awards to follow
5th & 6th grade: 1pm – 2pm; Awards to follow
7th & 8th grade: 2pm – 3pm; Awards to follow
Please arrive at least 15 minutes prior to your challenge time for check-in & warm ups.
---
events
Passing Competition.
Each participant will have 5 throws at one of 2 tires set up at two different lengths with assigned point values.
Kicking Competition.
Each participant will have 2 opportunities to kick from a tee, with the longest kick being recorded. Points are given on the length of the longest kick.
Medicine Ball Throw.
Each participant will have 2 opportunities to throw a medicine ball. The longest throw will be recorded with points given.
---
what to wear
Participants should wear athletic type clothing. Cleats are allowed but not needed.
---
weather
Event will happen "Rain or Shine". In the event of severe weather, events will be postponed or cancelled. Decision to be made the date of the event.
---
location
Check-in is at Frazier Shelter, across from Walleye Weekend VIP Parking.
View Map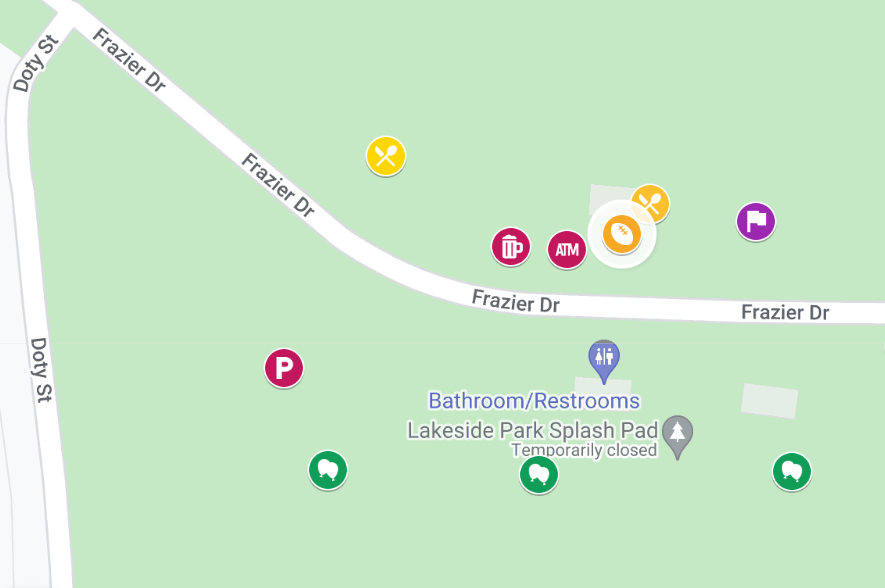 ---
If you have any questions about the Fondy Football Challenge, please contact Jennie Mildebrandt at jmildebrandt@fdlymca.org.