Y Stories of Impact
The impact of the Fond du Lac Family YMCA is seen every day in the faces of our members and guests. From their stories, we invite you to learn more about our cause. Through the support of our community, the Y works to empower every child, adult and family to be healthy, confident and connected, regardless of age, income or background.
---
Gymnastics Program Impacts 2nd Generation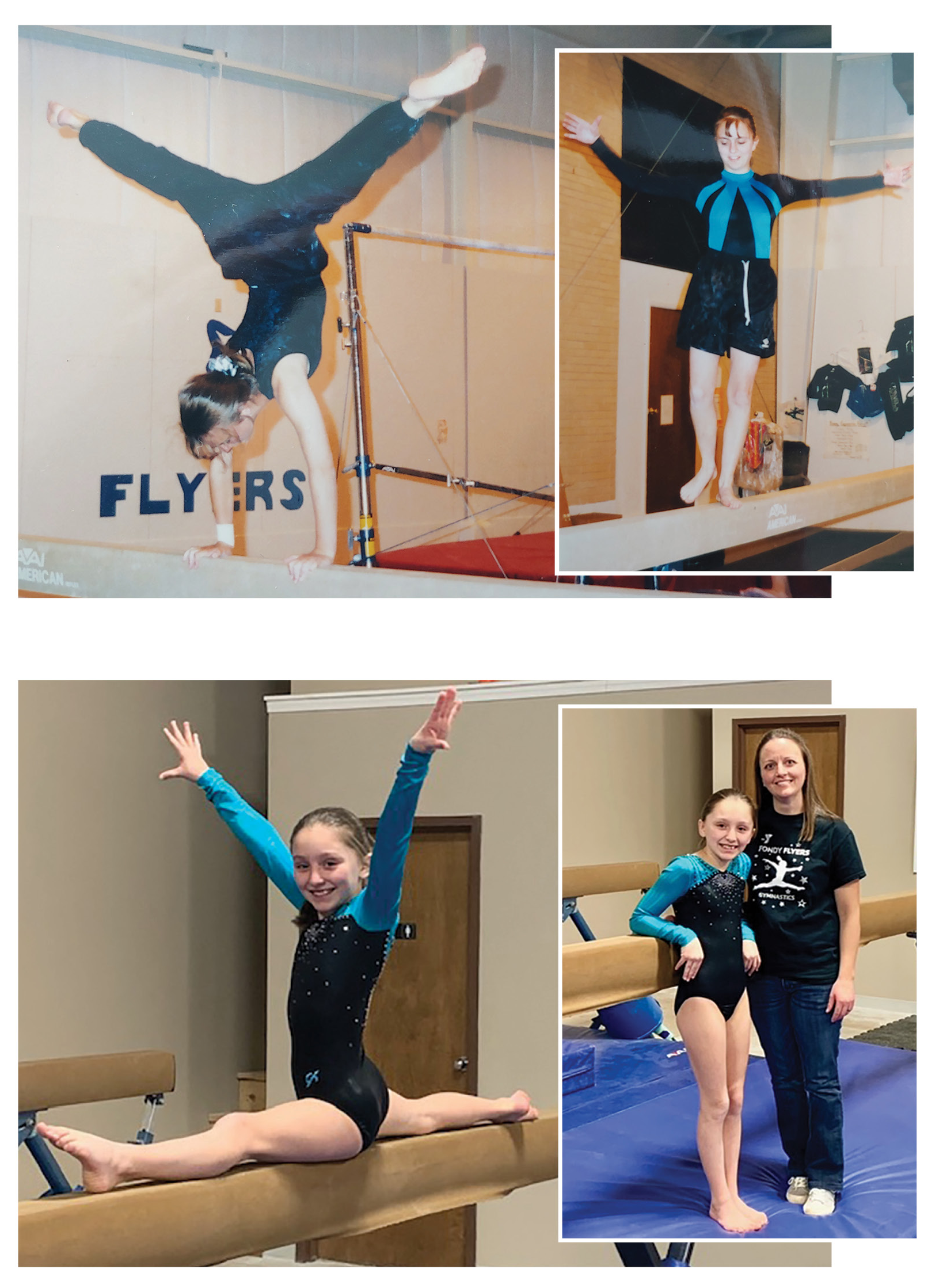 I was 9 years old when I signed up for my first YMCA gymnastics class. My cousin was signed up for a gymnastics class and she asked my sister and I to join her. We were always climbing trees, hanging upside down on our monkey bars, flipping off of the top bunk bed, and jumping from the hayloft of our family farm so finding a safe place to channel our energy seemed like a great idea. Gymnastics at the Y provided the perfect environment for us. Being a part of the gymnastics program and competing on team taught me the importance of working hard to accomplish my goals. My coaches and teammates were a wonderful support system during my school years and were like a second family to me.
Staying active during my youth was so important to me, and my children are now walking in my footsteps. My daughter has been in gymnastics since she was 3 years old. She is now 9 and is competing at level 6. My two sons who are 6 and 8 have enjoyed gymnastics, basketball, football, t-ball and swimming lessons at the Y. By participating in all of these programs, their confidence has been boosted and they have found a love for being active.
The Y was then, and is now like a second home for me and my family. All of the coaches that we have worked with in gymnastics and youth sports have been so positive and encouraging and are the reason we keep coming back for more. The Y continues to be a safe place for youth to be positively involved in healthy activity. It is a place where they can develop talents that they never knew they had, to help them build confidence as they grow. I can't think of a better place I could have grown up, or where my kids can learn, develop and find confidence.
---
Community Support is Life Changing
I joined the Y in April of 2019. I received a free membership through the Y's partnership with the Women's Empowerment Series, of which I was a participant. I was hesitant, but then decided to go. After all, what would I have to lose? So, I tried a class called POUND®, offered free to the women in the Women's Empowerment Series. This class uses lightly weighted drumsticks specific for exercising. I was hooked and I still attend POUND® every chance I get.
I was going through a lot in my life at this time. I was into a very heavy alcohol addiction, overweight, engrossed in an extremely unhealthy personal relationship, just moved from my home into a very small apartment and on the verge of becoming homeless. I had a 16-year-old daughter to care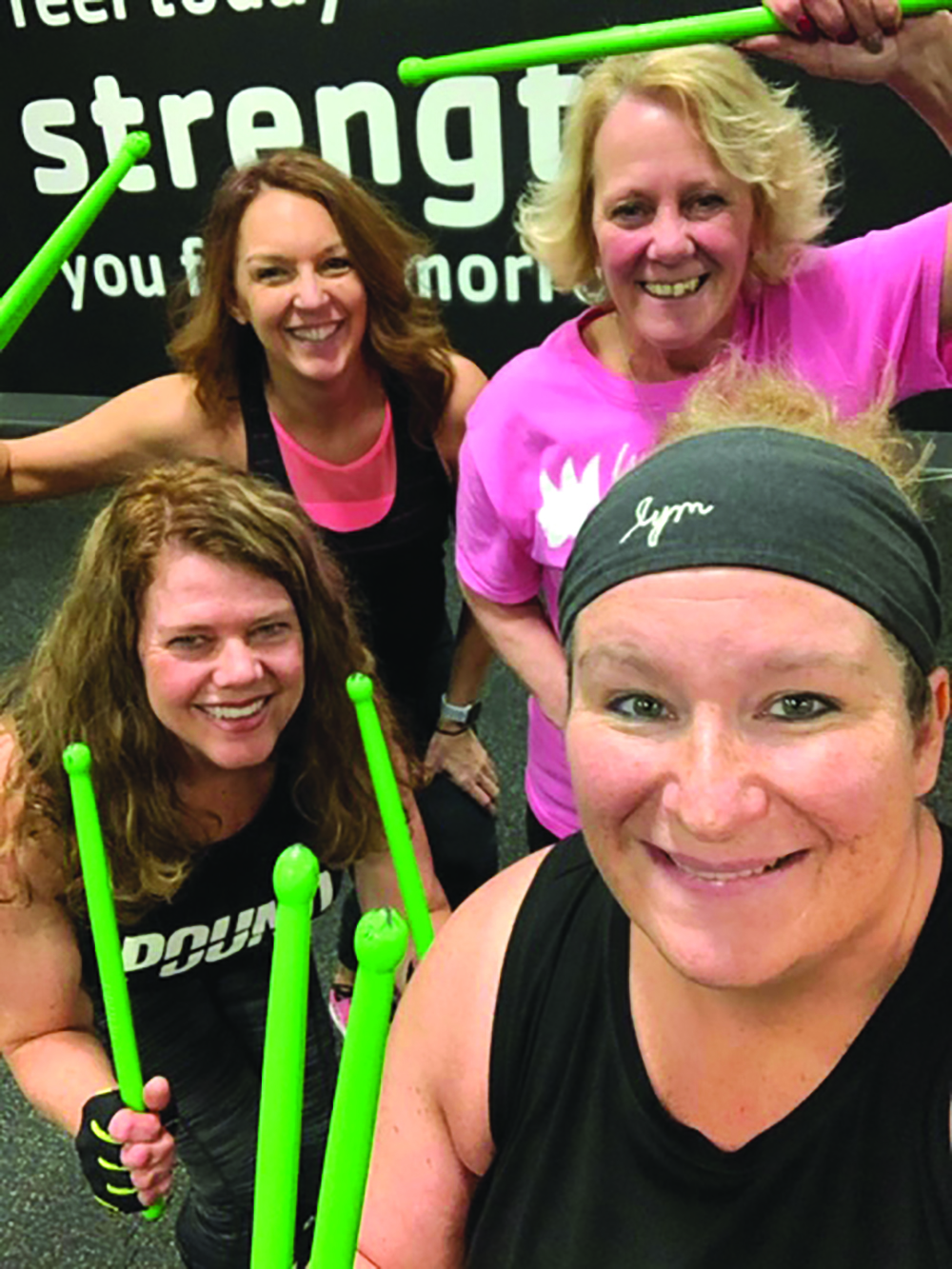 for and had been unemployed for 4 months. Then, in the fall of 2019, my son passed away from a drug overdose.
The Y membership became a huge blessing in my life. I would never have joined on my own. I've made true friends at the Y and have found support. I have learned to laugh again. My sense of humor has returned, and my attitude is now to be of service to others. All caused by a donation and the Y staff who supported me. Diane and Jaime, instructors of POUND®, saw potential in me in all aspects of life, not just exercise class, when I saw none. I constantly heard words of praise and encouragement. Their enthusiasm was extremely inspiring and contagious to me. They had no idea just how much that would help me along the way. Having them in my life has been truly God's blessing. When I mentioned the importance of God in my life and my recovery, Diane invited me to go with her to church one Sunday, so I went with her. I have been going ever since and her church is now my church!
As of today, I have lost 54 pounds through exercise. I am a lot stronger both physically and emotionally. I just got hired at a new job, I'm attending school for the job, and I am almost one year sober. I have been able to continue my Y membership through the Y's financial assistance program. I thank God for opening this important door to me and I thank the Y for investing in our community. I am truly grateful.
---
A Place for All - CJ's Story
---
Where I Belong
After recovery from shoulder and knee surgery in 2017, my doctor suggested doing exercises with low impact, to prevent further damage to my cartilage. Prior to surgery, I was an avid runner, participated in several triathlons, two Tough Mudder events, many 12K, 5K, and mini marathons. I lost over 60 pounds during that time. I love running, but my knees are telling me otherwise. I then joined the Y because of the Les Mills group fitness classes. I have been a member for just over a year and have lost 20 pounds through group fitness exercise classes. What I have gained is so many new friendships. The Y gives me something to look forward to everyday. I need a group class environment because I just don't know how to exercise on my own. I have enjoyed taking a large variety of classes that our Y offers— there is something for everyone and every age. When I became a new member, instructors and members came up to me and made me feel welcome — it's something I have never experienced anywhere else. The interesting thing is there are people of all ages and abilities in every class, and the instructors accommodate each exercise to your own ability. The Y has given me so much - from learning more about myself to reaching new goals, gaining confidence and increasing my motivation.
---
Finding Hope and Motivation
In August 2018, at the age of 42, I was diagnosed with a rare form of muscle
cancer normally found in children. As an active, working, full-time wife and
mother of two teenagers, I have a lot to live for! With a huge support system of family, friends, and religious community, I plan to fight this battle. The medical teams were phenomenal and supportive through biopsy, diagnosis, multiple chemotherapy regimens, and plans for future radiation and surgery procedures. I began chemotherapy in September 2018 and quickly realized how muscle weakness, fatigue, and imbalance overtook my body. In January 2019, I joined the LIVESTRONG at the YMCA program at the Fond du Lac Family YMCA, with the approval of my oncologist. I was able to network and build friendships with others currently in cancer treatments or having completed them. This 12-week program is a key motivator in helping me through treatments, helping rebuild muscle strength and balance needed to regain my health. The support I receive helps me maintain a positive outlook and perspective, in addition to being able to try various classes that benefit my overall well-being. I look forward to participating in Stronger Together to continue to fight my cancer diagnosis and become a SURVIVOR!
---
A Place Like Home
I am a full-time student at Marian University, a mother of 5 sons, and the founder of a dynamic lifestyle brand entitled "Authentically Arletta." In January 2008, I was going through a messy divorce, and I was devastated, extremely overweight, and lacking self-confidence. I needed a safe and accepting place for me and my children. I turned to our local YMCA for guidance and strength, to support my weight loss goals. The Fond du Lac Family YMCA became like a second home to us. The Y offers a sense of belonging and a supportive environment, where my family can thrive without criticism. I anticipate graduation from college in May 2019. I am currently working on becoming a better version of myself. The Y is my home away from home.
---
Building Strength and Friendships
On April 15, 2011 at the age of 48, a biopsy confirmed my worst fears. I had stage 2 breast cancer. The surgeon and the medical staff were amazing and supportive all through diagnosis and treatment, which increased my optimism and I grew more confident. I wasn't finished living yet. In January 2017, my doctor recommended the LIVESTRONG at the YMCA program. During the first meeting I was asked to share my story. I was able to cry and let go of emotions that I had not realized I was holding onto. Up until this first class, I had never known another cancer survivor, and now I wasn't alone anymore with my story of survival. With the help of the instructors, I was able to push out of my comfort zone and find strength and friendships.
---
Finding My Voice
I am a child with type one diabetes (T1D). This year I joined the Fond du Lac Family YMCA's Youth in Government (YIG) program, which has inspired me to start doing more. I recently submitted my application for the JDRF Children's Congress, an organization where children with T1D have the opportunity to meet our congressional members around the United States. We petition them to provide funding to research efforts to find a cure for this autoimmune disease. If chosen, I would share my own experiences with T1D, as well as demonstrate how the research studies I participate in are necessary to continue. If I would not have heard our state Representatives at YIG, talk about the importance of sharing our voices and to work for what we believe in, I would never have been inspired to run for a JDRF ambassador. Youth in Government helped give me a voice.