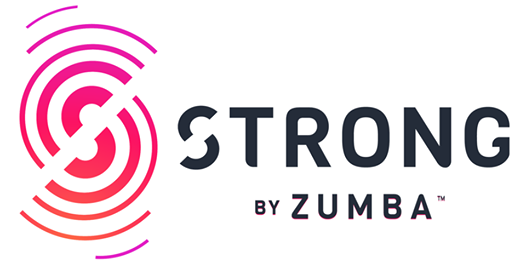 What is it?
Stop counting the reps. Start training to the beat. STRONG by Zumba® combines body weight, muscle conditioning, cardio and plyometric training moves synced to original music that has been specifically designed to match every single move. Every squat, every lunge, every burpee is driven by the music, helping you make it to that last rep, and maybe even five more.
---
What are the benefits of STRONG by Zumba®
In each class you'll burn calories while toning arms, legs, abs and glutes. Plyometric or explosive moves like high knees, burpees, and jumping jacks are interchanged with isometric moves like lunges, squats, and kickboxing. STRONG by Zumba® instructors change up the music and moves frequently to make sure you're always challenged to the max.
FEE: Member fees are $5 for a 45-minute small group training class. Punch cards for small group training classes are sold at the Welcome Center Desk; you can purchase a $20 card for $18 or a $50 card for $45.
What should I bring to class?
A STRONG by Zumba® class is a high-energy workout, and as part of your sweat session, you'll hit the floor for some intense core exercises. Come prepared with the following:
Cross-Trainer Tennis Shoes
Floor Mat (provided by the Y)
Gloves (Optional for floor exercises)
Towel (provided by the Y)
H2O (A lot)
---
HOW DO I ATTEND A PAID STRONG by Zumba® CLASS?
To attend a STRONG by Zumba® class, purchase a Small Group Training punch card at the WELCOME CENTER DESK. Cards will be punched at the beginning of each class by the instructor. Cash payments are accepted at the WELCOME CENTER DESK only. A receipt will be given to you for cash payments. Bring cash receipt or punch card to instructor at the beginning of class to attend a STRONG by Zumba® class.
Limited space available for each STRONG by Zumba® class!