Perfect For
Everybody and every body! Each Zumba® class is designed to bring people together to sweat it on.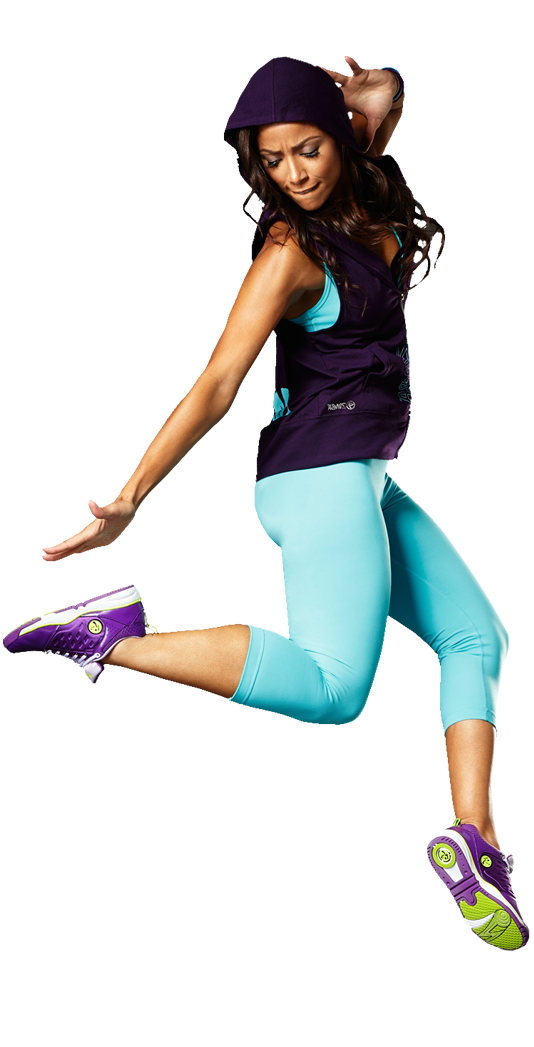 How It Works
We take the "work" out of workout, by mixing low-intensity and high-intensity moves for an interval-style, calorie-burning dance fitness party. Once the Latin and World rhythms take over, you'll see why Zumba® Fitness classes are often called exercise in disguise. Super effective? Check. Super fun? Check and check.
Benefits
A total workout, combining all elements of fitness – cardio, muscle conditioning, balance and flexibility, boosted energy and a serious dose of awesome each time you leave class.
---
Zumba is a fusion of Latin and International music-dance that features aerobic/fitness interval training with a combination of fast and slow rhythms to tone and sculpt the body.
Zumba +Gold is a high energy Zumba class suitable for all ages - from kids to seniors. Join the party, highlighting the basics of Latin and international dance rhythms.
Zumba Toning combines targeted body-sculpting exercises and high-energy cardio work.