YMCA Day of Giving is an annual one-day event that provides our members and community an opportunity to donate to the Fond du Lac Family YMCA. Our DAY OF GIVING GOAL is to raise $10,000. All donations go towards our Annual Campaign.
AT THE Y, WE CONNECT PEOPLE TO A GREATER SENSE OF PURPOSE – AND TO EACH OTHER – TO MAKE OUR COMMUNITY STRONGER.
--A safe place for kids to learn and grow.
--Connections and friendships for seniors.
--Essential water safety skills.
--A place FOR ALL to find strength and improve health.
These are just a few of the many reasons to give to the Fond du Lac Family YMCA. Find what matters most. Find YOUR REASON TO GIVE and DONATE TODAY.
PRINT EVENT FLYER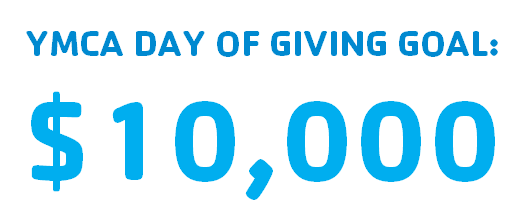 Stop by the Y on Tuesday, March 1st, enjoy a cup of coffee, and learn more about the impact your donation makes.

GIVE TO FOSTER CONNECTIONS & FRIENDSHIPS.
In 2021, SENIORS age 65+ utilized the Y almost 54,000 times, accounting for 25% of all scans, to connect with friends, be active and reach health goals.
GIVE TO TEACH ESSENTIAL SKILLS.
In 2021, 465 children in our community received free water safety lessons.
GIVE TO NURTURE THE POTENTIAL OF CHILDREN.
In 2021, 74 children were enrolled in the Y's Child Care Center, serving 62 families and providing 45 children with free swimming lessons valued at $10,000.
GIVE TO APPRECIATE THOSE WHO SERVED.
In 2021, 176 VETERANS and their families received membership discounts at a value of $24,700.
GIVE TO CONNECT MEMBERS WHEREVER THEY ARE.
In 2021, the Y launched YMCA360, a virtual at-home platform, to keep members connected and active no matter where they are.
GIVE TO STRENGTHEN OUR COMMUNITY.
In 2021, the Y surpassed their Annual Campaign goal of $260,000, raising funds from generous individuals and organizations to help support our mission & strengthen our community.
---
ADDITIONAL WAYS TO MAKE A DONATION:
TEXT TO GIVE
Text the code "YMCADOG" to 44-321 to make a donation using your mobile phone.
CASH OR CHECK
A donation by cash or check can be mailed or dropped off at the Fond du Lac Family YMCA, 90 West Second Street, Fond du Lac, WI. Please make checks payable to: Fond du Lac Family YMCA. Place donation in an envelope marked "Attn: Katie McCormick".
MEMBERSHIP BILLING METHOD
If you are a member, you can make a donation using your credit card or banking account on file at the Y as a donation option. Email Katie McCormick if you would like to make a donation this way.