CANCELLATIONS & SCHEDULE CHANGES
Yoga is cancelled on Friday, September 4th from 5:30-6:30 pm
Class Showcase
Functional Fitness
This group training class with a personal trainer offers participants a different whole-body workout every week focusing on functional exercise. The emphasis is on training the body to move more efficiently and optimally while performing normal body movements. Check schedule for availability.
Schedules and Activities
Fall Program Guide
Fall Session I begins September 12th. Registration is now open for Y members and community participants for Fall Session I & Fall Session II
CLASSES NOW FORMING
YMCA DIABETES PREVENTION PROGRAM
The YMCA's Diabetes Prevention Program helps those who have been diagnosed with prediabetes, or believe they may be at high risk of developing type 2 diabetes, adopt and maintain healthy lifestyles by eating healthier, increasing physical activity and losing a modest amount of weight in order to reduce their chances of developing the disease.
Employee of the month
Keith Amundson
Keith Amundson, business office representative, is employee of the month. Keith is a "rock" in the business department at the Y, having diligently and accurately performed his duties for the past 8 years.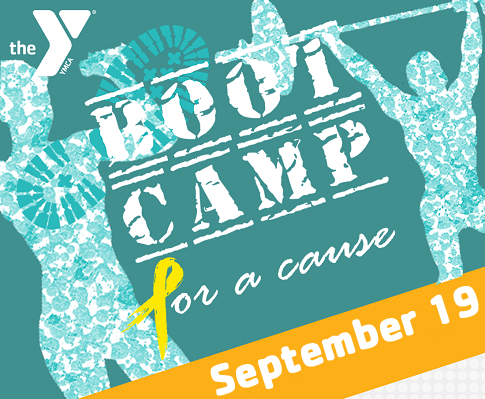 Event
Boot Camp for a Cause
This fundraising event, on Saturday, September 19th, consists of 5 rotating station challenges and is open to all fitness levels. Registration is now open.
Cancellations
Yoga
Friday, September 4th from 5:30-6:30 pm
Online Registration
Signing up for a YMCA program is easy and convenient. Just click to get started.
Building Hours
Summer Hours
Monday-Friday
Saturday
Sunday
5am - 9pm
6am - 4pm
9am - 2pm
Winter Hours
BEGINNING MON., SEPT. 28, 2015
Monday-Friday
Saturday
Sunday
5am - 10pm
6am - 6pm
9am - 4pm
Pool Hours
Summer Hours
Monday-Friday
Saturday
Sunday
5am - 8:45pm
6am - 3:45pm
Closed
Winter Hours
BEGINNING MON., SEPT. 28, 2015
Monday-Friday
Saturday
Sunday
5am - 9pm
6am - 5:45pm
9am - 3:45pm
Y-Happenings
WHAT IS YOUR Y STORY?
Here at the Y, we are all surrounded by inspiring people every single day. Maybe it's a weight loss story…or a health related story…or a child building self-confidence story…or a friendship/connection story…or a personal goal story…or childcare story…or special needs story…or YOUR story! There are a million examples—but the point is EVERYONE here has a story & we want to hear YOURS! In fact, we want to hear your story SO MUCH—anyone who submits a story now through September 30, will go into a drawing for a $30 gift certificate. Learn more here!
YMCA PRESENTED WELL WORKPLACE AWARD BY WELLNESS COUNCILS OF AMERICA
The Wellness Council of America, with local affiliate Wellness Council of Wisconsin, recently presented its coveted Gold Well Workplace Award to the Fond du Lac Family YMCA. The Gold Well Workplace Award recognizes an organization for its commitment to the health and well-being of their employees.
Farmers Market Thursdays at the Y!
Produce with Purpose Farm will be outdoors in front of the Y, with the Fresh Market bus, from May 7 - October 15, 2015. Purchase fresh produce at the Y from 4:00-7:00 pm.