Y Learning Academy
The Y Learning Academy is a safe place for kids to have a structured day and engage in their virtual school learning, while offering academic time, physical activity and peer connections, all with support from staff at the Fond du Lac Family YMCA.
---
Registration is closed. The Y Learning Academy will not run while the Fond du Lac School District has 5-day in-person learning available.

---
FINANCIAL ASSISTANCE IS AVAILABLE:
The YMCA welcomes all who wish to participate and believe that no one should be denied access to the Y based on their ability to pay. The Fond du Lac Family YMCA provides assistance to students in the Y Learning Academy based on individual needs and circumstances.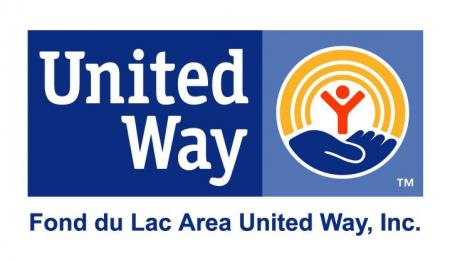 Scholarships are provided through financial contributions from the Fond du Lac Area Foundation and the Fond du Lac Area United Way.
---
PROGRAM CONTACTS
Jennie Mildebrant, Director of Program Development, 920.921.3330 x315
Sherry Ferraro, Family and Volunteer Director, 920.921.3330 x306
---
PROGRAM FAQ
WHO CAN REGISTER FOR THIS PROGRAM?
The Y Learning Academy is open to children in our local community districts in grades K-5. You do not have to be a Y member to enroll.
IS SPACE LIMITED?
The Y Learning Academy has limited space available and registration is available on a first come, first served basis.
WHAT IS THE WEEKLY FEE FOR THIS PROGRAM?
The weekly fee for all students is $60 for two days per week. There are no discounts provided for siblings. Fees are drafted weekly by bank account or debit/credit card (VISA, MC, and Discover). Financial Assistance is available.
WHAT IS THE PROGRAM TIME?
The program runs 7:30am – 4:30pm daily. Children must arrive by 8:30 am to attend and must be picked up promptly by 4:30 pm.
IS THERE TRANSPORTATION PROVIDED?
There is no transportation provided. Parents are responsible for dropping off and picking up children promptly.
HOW IS THE Y LEARNING ACADEMY STRUCTURED?
Students will be in the same small groups by grade each week. The program will offer academic time for children to work on their school work, as well as provide physical activity. Y staff will assist children during the academic time to help them work on their school work, but parents/guardians are ultimately responsible to make sure their child(ren) is completing school work.
IS A LUNCH PROVIDED?
Lunch is currently being provided by Aramark, or children can bring their own lunch, and should bring two snacks and a water bottle each day. Water fountains at the Y are only available for bottle filling and are not turned on for drinking.
DOES MY CHILD NEED TO BRING A COMPUTER/CHROME BOOK/SUPPLIES?
Children must bring their own technology, headphones, school supplies, etc. to use during the academic time of this program. The Y does not provide any school supplies children would need to work on their assignments.
DOES MY CHILD NEED TO WEAR A MASK?
The Y Learning Academy program will follow all safety guidelines that are in place for our community and our facility, including mask policies.
---
Registered Program Participant Information
Handbook for Parents/Guardians