Weight Loss Warriors Program
Yesterday you said tomorrow, don't let TODAY be another tomorrow.
Program is open to all Y members, 18 years old or older.
Program Dates: January 9 to April 30, 2016 (16-week session)
Registration is now closed.
We hope to provide each participant in this program:
A sense of community
Accountability
A holistic approach to healthy living
Emphasis on nutrition and exercise
The necessary tools to help you live a healthier life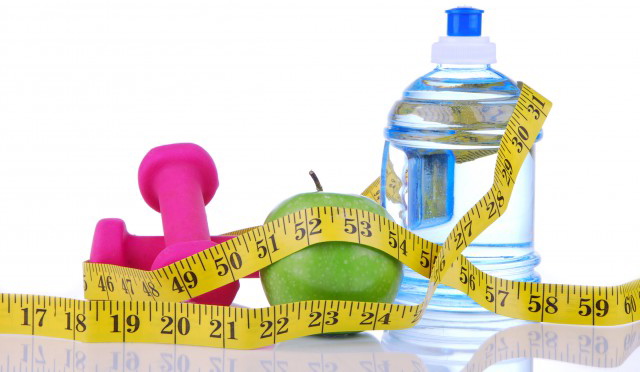 ---
Program schedule:
Morning Cardio/Strength Combo Class
Wednesdays | 5:30-6:00 am | LMC & Studio C
This class will focus on beginner aerobic exercises and strength training.
Evening Express Body Pump Class
Thursdays | 6:00-6:45 pm | Studio TBD
Focusing on weight loads and high repetition movements, this barbell class will help you burn fat, gain strength, and produce lean muscle conditioning.
Weigh-ins
Saturdays | 6:45-7:00 am
Weigh-ins take place in the Y Board Room and are private and confidential. Located in the main lobby.
Group Exercise Classes
Saturdays | 7:00-7:45 am | Studio C
Try out a new group exercise class each week, offered by a variety of Y instructors and Personal Trainers who will encourage you to try something new, and support you along the way. .
Group Health Educational Sessions
Saturdays | 7:50-8:45 am | Y Board Room
Learn how to make healthy changes through a variety of expert speakers specializing in either exercise or nutrition. Small groups will be formed at the end of each educational session for discussion and a time of sharing. (Group Health Educational Sessions will be held for the first 12 weeks. The remaining 4 weeks will be an exercise class, same day & time.)
Group Cycling Class
Sundays | 9:30-10:15 am | Studio B
This group cycling class simulates riding on flat terrain or hills while incorporating sprints, jumps and leisure riding, all in a class designated for program participants only.
---
Individual Measurements
We will be taking individual measurements at the beginning and end of the Weight Loss Warriors Program, as a way to help gauge your success in the program.
Group Health Educational Sessions
A variety of sessions offered will take place on Saturdays from 7:50-8:45 am.
Stay Connected along the way
A private Weight Loss Warrior Facebook Group will be created specifically for participants. This group can be used to encourage each other, share stories and photos, and receive inspiration from each other along your weight loss journey.
---
Registration
Registration is now closed.
Fee for the program is $100.
The Weight Loss Warrior program is open to all Y members who are 18 years old or older, and is limited to 25 participants.
Register in person at the Y Welcome Center Desk beginning November 15, 2015
For questions or more information regarding the Weight Loss Warrior Program, please contact:
Ali Harasha at 920.921.3330 ext. 329.