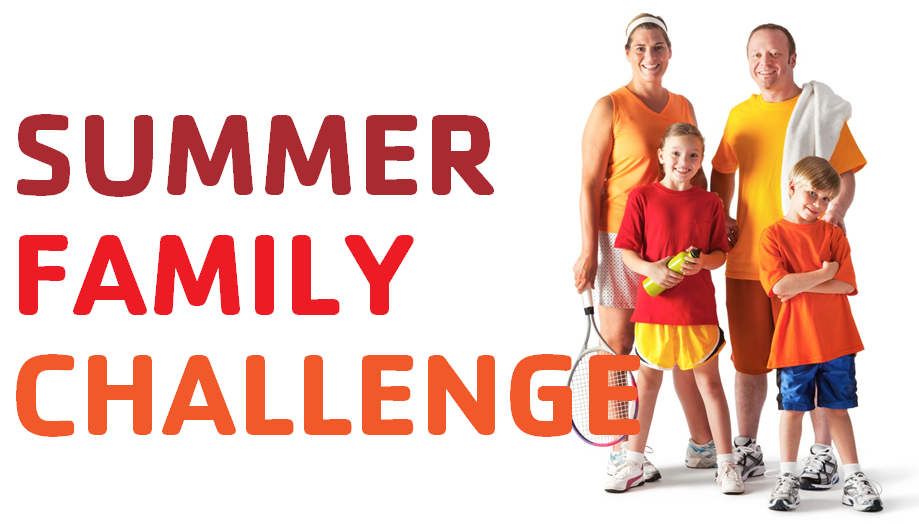 Wrap up the end of summer by being intentional about spending 30 minutes each day being active as a family. We've put together a list of fun ideas in the focus areas of getting active, spending time together, being a part of something big, learning something new and forming healthy habits.
• This challenge is voluntary.
• Everyone in the family should get to contribute to the fitness activities that are incorporated. Take a family vote or take turns choosing activities.
• Keep it positive and fun.
• Some challenges ask you to share on Facebook or Instagram. If you don't have an account or don't feel comfortable posting, you still get the points.
• Use the checklist to track your progress
Forms can also be picked up at the Y in the lobby.
Check off at least 25 points, include your family information and TOTAL POINTS EARNED, and return form to the Welcome Center Desk or email a copy of both sides of the Summer Family Challenge Form to jmemmel@fdlymca.org to be entered into our grand prize drawing.
One entry per family.
Deadline: Friday, August 27th