Strong Challenge Week 1: GOALS
November 9th - November 15th
Your STRONG Challenge begins with setting fitness goals. Although we'll be encouraging you in other areas of your life, we want to start by focusing on physical health and wellness. Start by setting goals for yourself or your family to achieve during the next six weeks. Whether you are at the "walk around the block" level or at the "run the next marathon" level, start where you are, and we'll grow from there. Achieving goals will set the foundation for healthier habits for life. You were made for more!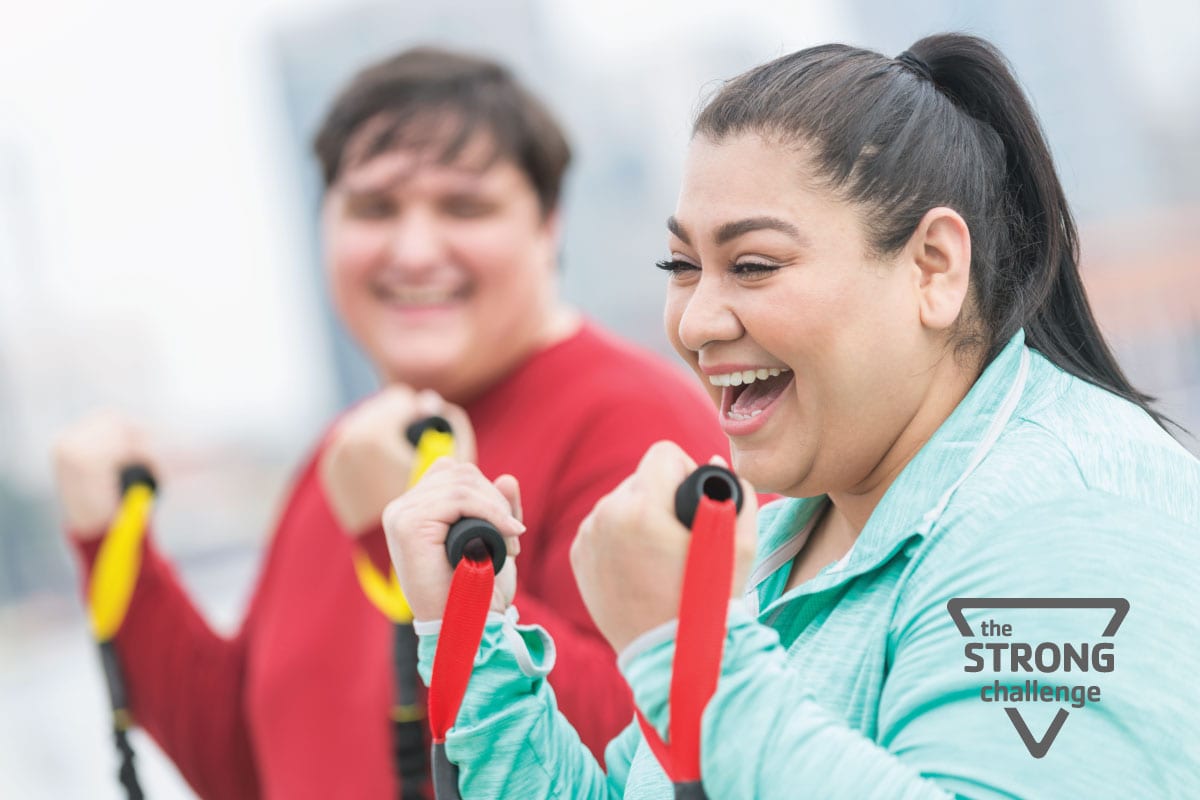 ---
ACCOUNTABILITY
Write your goals on the Strong Tracking Sheet and post them in a prominent place in your home, somewhere that will remind you of your progress and commitment every day. Next, find an accountability buddy or partner who will provide the motivation you'll need for the next few weeks (this is a critical step), or get your family on board. Finally, join the Facebook Community Group and share your struggles, failures, and success with your new friends!
---
STRONG ACTIVITIES
Below are some ideas to get you off the couch and onto a new healthier life. This is how we'll fight, how we'll get STRONG. Add activity goals to your Week 1 tracking sheet, at least 20 minutes for 3-5 days.
AT THE Y
6 Week Les Mills Smart Start Plan
---
AT HOME
Rake leaves
Bike outdoors 20 minutes
Run outdoors 20 minutes
Clean out your garage
Play basketball/baseball with your kids
---
IN THE COMMUNITY
---
VIRTUALLY