LES MILLS GRIT™ Series
What is it?
LES MILLS GRIT™ SERIES features three unique team training programs that will push you to your max, and beyond. With your coach right down on the floor with you, motivating you and the team, you won't believe how hard you can work out.
Three unique programs that offer fitness results, fast
30 minutes of intense challenge to set training routines
Explosive music that will send energy levels through the roof
Highly-charged certified coaches giving you one-on-one attention
---
Les Mills GRIT™ STRENGTH
Builds strength and muscle
Uses barbells, weights and the bench to take training to the next level. Blasts all major muscle groups leaving muscles shaped and toned. Puts your metabolism into overdrive to burn fat hours after the workout. Stimulates the production of the growth hormone which reduces fat and helps you develop lean muscle.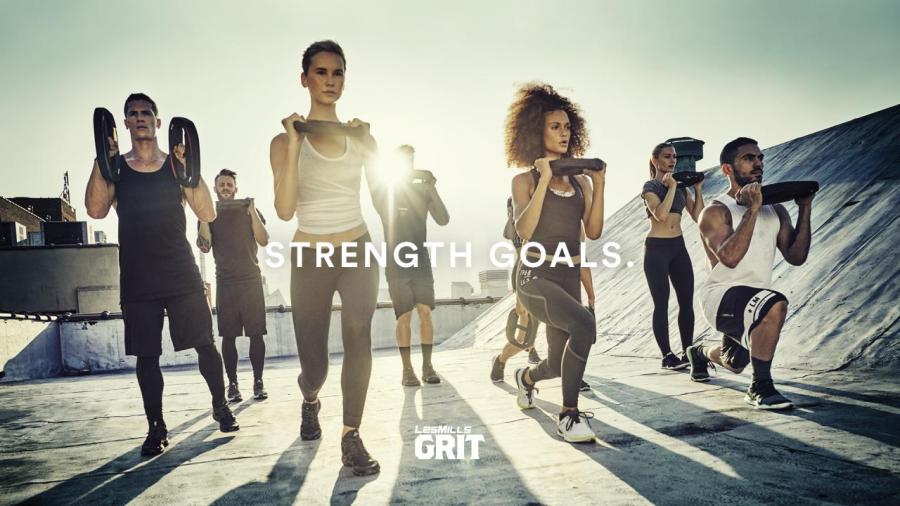 ---
Les Mills GRIT™ ATHLETIC
Builds a powerful, agile, athletic body
LES MILLS GRIT Athletic is a 30-minute high-intensity workout that focuses on improving your overall athletic performance through sports conditioning training. You will often use a step combined with body weight exercises to build cardiovascular fitness, while improving strength, building lean muscle and maximizing calorie burn.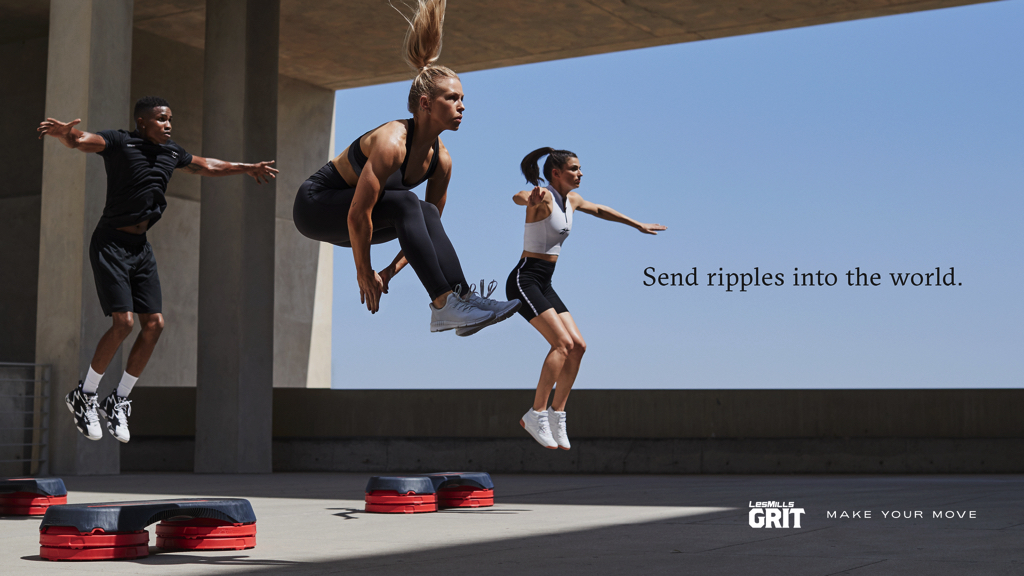 ---
Les Mills GRIT™ CARDIO
Builds fat and rapidly improves athletic capability
No equipment needed, this session combines high-impact body weight exercise with an explosive workout. Get the double whammy of maximizing your calorie burn within the workout, followed by burning fat for hours afterwards. Cardio is scientifically proven to deliver results, fast.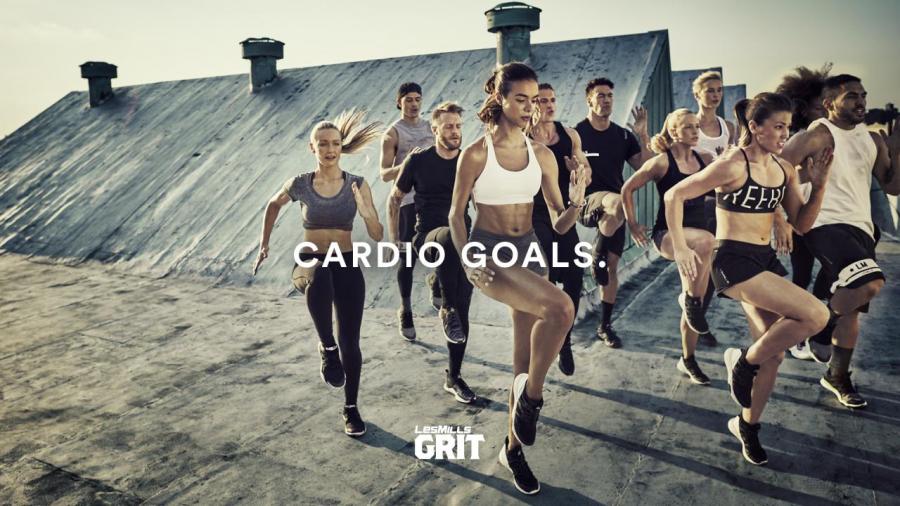 ---
The LES MILLS GRIT™ SERIES is for you if:
You want to take your fitness to the next level
You want extra motivation to challenge your physical limits
You have a weight-loss or fitness goal to reach
You just want to up the intensity
---